Dragon's Den star Levi Roots delivers inspirational talk to Sixth Formers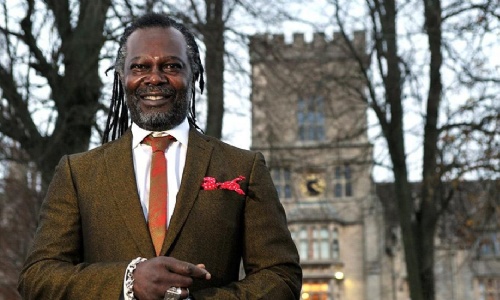 Reggae Reggae Sauce entrepreneur Levi Roots delivered an inspirational lecture to our Sixth Formers.
Levi spoke about his humble beginnings in Jamaica, how his parents arrived in the UK with nothing. His mum held down three jobs and every year she sent for one of her six children to come to the UK. Levi, the youngest arrived when he was 11. 'I didn't have the money before Dragons' Den, and since then I've been lucky to have a fantastic mentor in my life'. Levi emphasised the importance of mentoring and encouraged our sixth formers to seek out mentors and consider becoming mentors themselves.