Science
'The science teachers at Sacred Heart really care about you and your future so they're always there if you need help. They also always manage to make every lesson an interesting one, even if the topics aren't your favourite.' Aoife Moffatt, Medical student
Science provides the foundations for understanding the world through the specific disciplines of biology, chemistry, and physics. Science has changed our lives and is vital to the world's future prosperity, students are taught essential aspects of the knowledge, methods, processes and uses of science. They will recognise the power of rational explanation and develop a sense of excitement and curiosity about natural phenomena. Students will understand how science can be used to explain what is occurring, predict how things will behave, and analyse causes.
In KS3, students learn 'working scientifically' which include experimental skills and investigations, analysis and evaluation as well as understanding scientific attitudes.
At KS4, students follow the AQA exam board to study either GCSE biology or GCSE combined science.
Sacred Heart's extra-curricular KS3 and KS4 Science program is extensive.
In Year 7, students visit the Natural History Museum and compete in the Science Fair competition, challenging the students to test their own hypothesis. The BioMedia Meltdown competition, where science and art collide is for students aged 11–14. This is led by the renowned Linnean Society. Our students have won many prizes over the years and have been invited to the celebration evening at the offices of Linnean society. Additional opportunities exist via the Nancy Rothwell prize, an award which celebrates specimen drawing in schools and highlights the benefits of combining art and science.
The Science Journalism club offers students the opportunity to learn how to write scientific articles. Successful students have had their articles published in the Young Scientist Journal.
The Biology challenge, which stimulates students' curiosity for the natural world and encourages them to take an interest in biology outside of school. This is open to Years 9 and 10. In recent years, students have been presented with gold, silver and bronze awards as well as many commendations.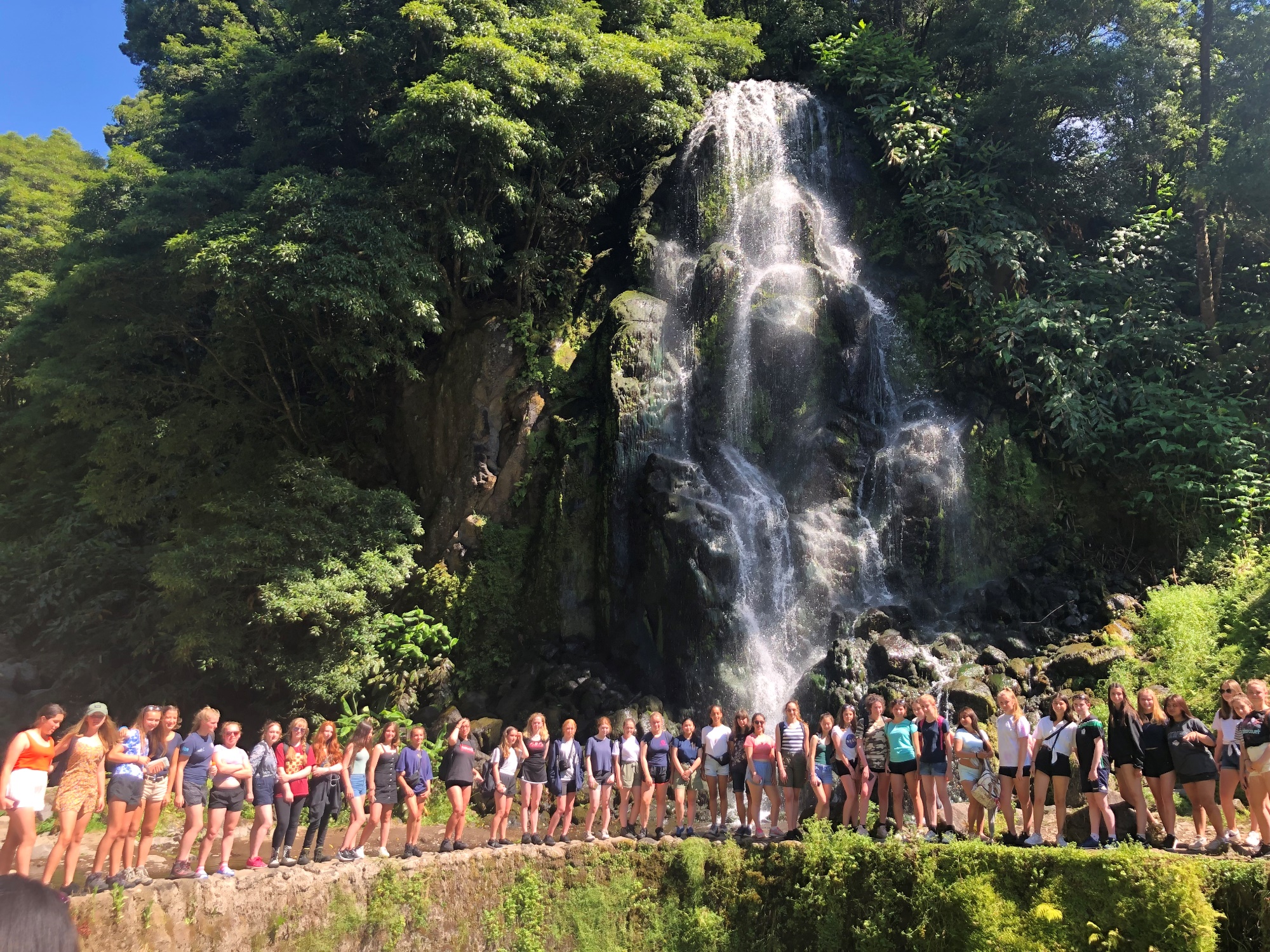 GCSE biology students have the opportunity to attend a Clinical skills workshop. This is particularly beneficial to students who are interested in medicine and healthcare. The recent GCSE biology expedition to the Azores to study marine wildlife and conservation of endemic species, was definitely a Year 11 highlight.
The Biology Department has entered Year 12 students for the Intermediate Biology Olympiad which led to students achieving students gold, silver, and bronze awards. Students have also achieved gold and silver medals in the British Biology Olympiad. This challenges and stimulates students with an interest in biology to expand and extend their talents. It enables them to demonstrate their knowledge and to be suitably rewarded with publicly recognised certificates and medals. Open to Year 13 students, students have been awarded gold and silver medals in recognition of their biological knowledge.
We will be introducing the The Prince Philip Award and Marsh Prize this academic year. This is open to students under 19 years old to write an account of practical work involving some aspect of animal biology.
We organise a five-day residential field-trip to Iceland in Year 12 to study rocky shore ecology as part of the practical skills module. This is the highlight of the course and students have enjoyed the hands-on experience they get and the chance to explore the land of active volcanoes, cascading waterfalls, erupting geysers, breath-taking glaciers and geothermal features that is Iceland.
Biology in Action lectures for A Level students - interactive and engaging sessions delivered by renowned scientists and communicators to inspire and motivate our students.
Physics equips you with the tools and imagination to address tomorrow's questions.
In Physics GCSE we aim to develop practical skills through a number of experiments and gain essential knowledge of principles, laws and uses of Physics. Students strengthen the ability to interpret complex relationships using mathematical and graphical techniques, and the skill to combine several equations together to solve scientific calculations.
At Sacred Heart Physics is taught in both double and triple science. In Year 9 and 10 we follow the AQA Combined Science Trilogy course. In year 11 students will either study separate science GCSE Physics, or continue with Combined Science: Trilogy and concentrate on developing their investigative and mathematical skills. The majority of students follow the Triple Science pathway. Physics topics studied are: energy, electricity, particle model of matter, atomic structure, forces, waves, magnetism and electromagnetism, space physics (Physics only). Discover what it means to study Biology, Chemistry and Physics at A Level via the following links.